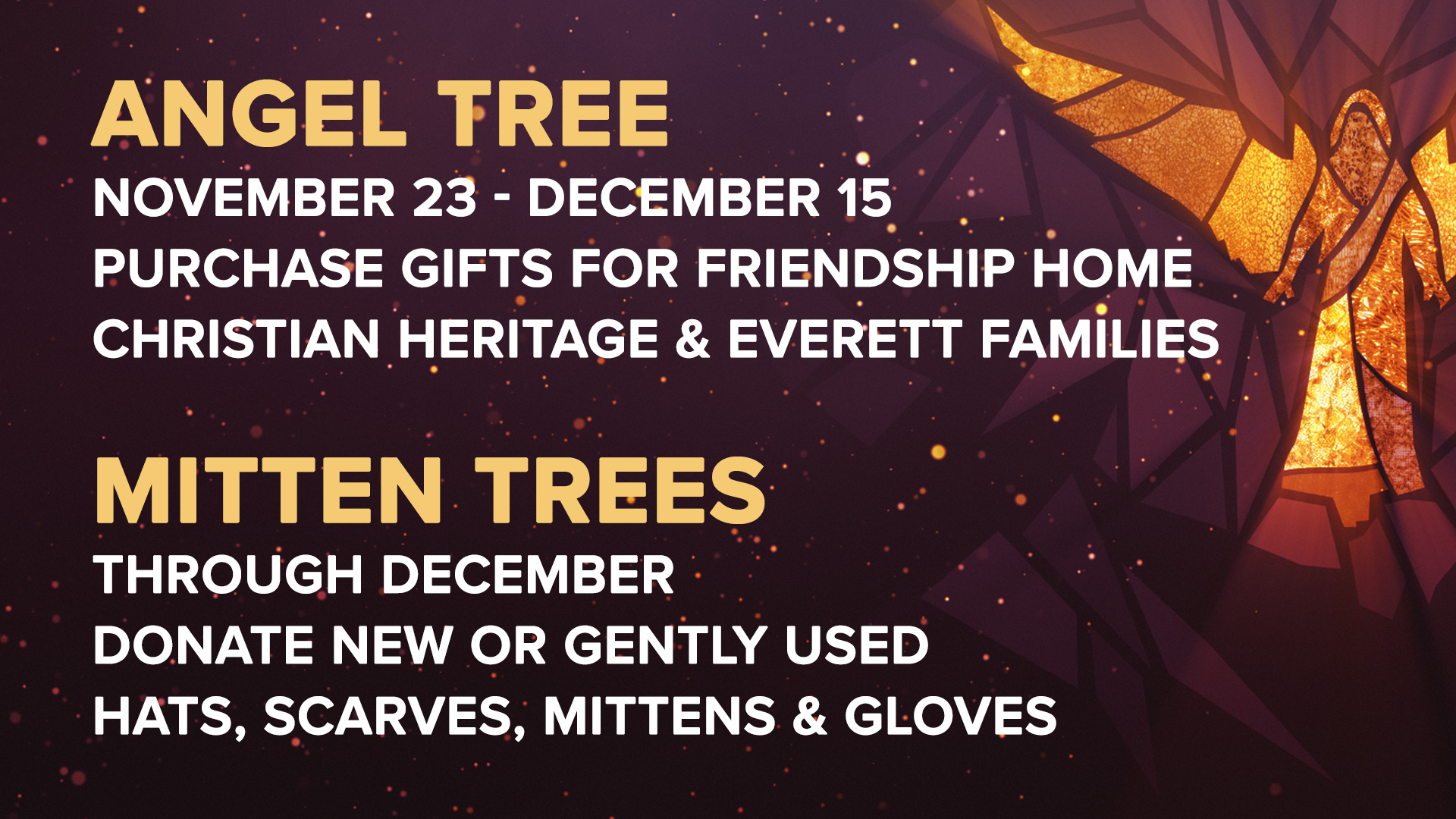 Click below for info on for holiday worship and special events
Through Messiah's Angel Tree Ministry, you'll provide Christmas gifts for Friendship Home, Christian Heritage, and Everett Elementary families.
Choose a gift or gifts from the tree in the Great Hall, and write your name and contact info on the gift list.
Purchase and wrap your gifts, then place them under the Angel Tree by December 15.
You may also help by designating monetary gifts to the Angel Tree Ministry below. 
For more info, please contact: Lyndsay Jensen 402.937.5446, or Deb and Gene Troester 402.560.5649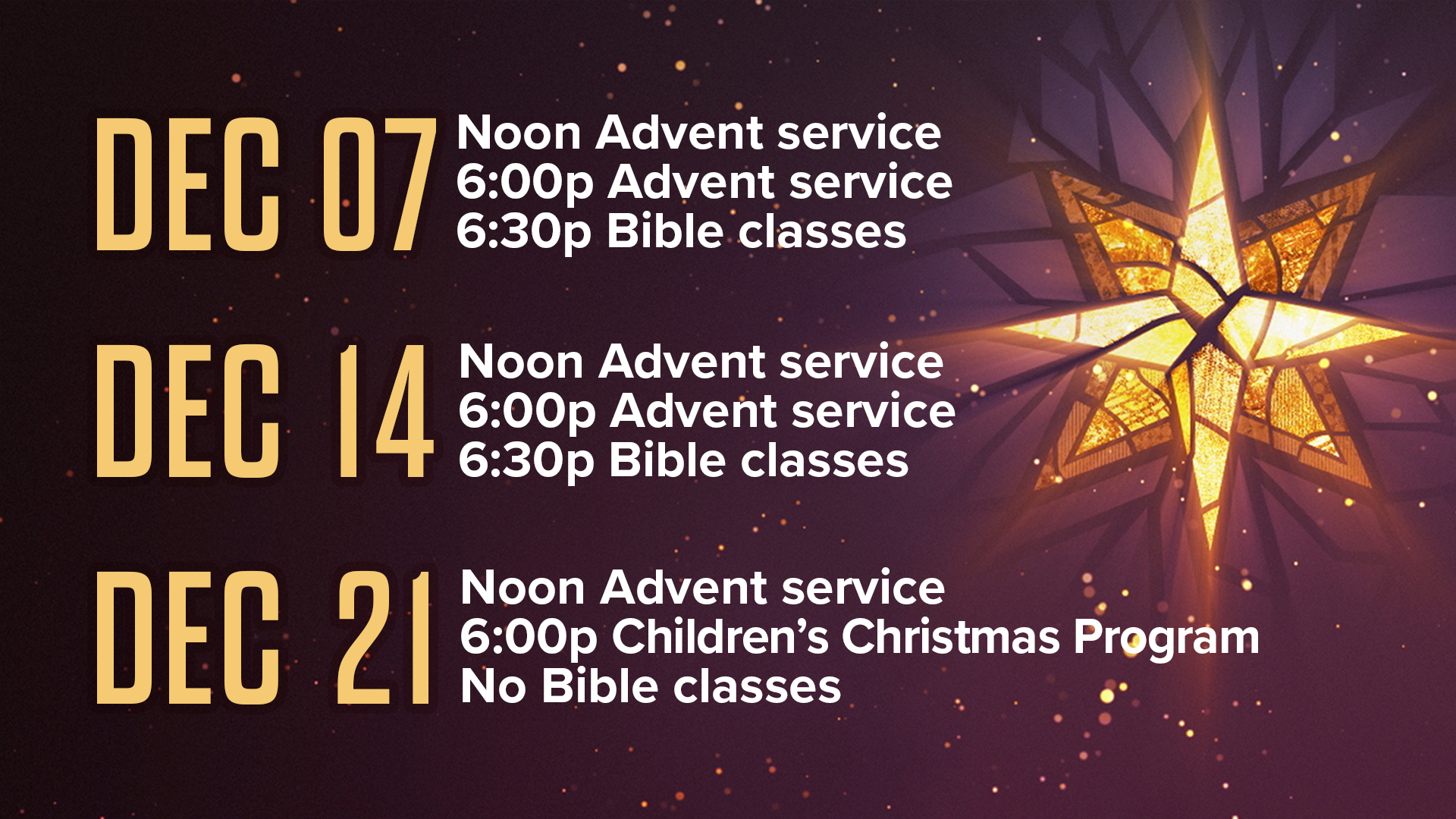 Click below for info on for holiday worship and special events
For all three noon services, we'll have Advent and Christmas carols, scripture reading, and a short devotion by one of our Pastors. On December 7 and 14, from 6:00-6:30p, we'll have carols with scripture reading, then regular Wednesday night classes to follow. On December 21, we'll have the Children's Christmas Program, and no classes.
Advent by Candlelight Women's Dessert December 4
Join us as we set aside an afternoon with friends to prepare our hearts in anticipation of the birth of Jesus. Enjoy dessert around specially decorated, hosted tables, seasonal worship music, a nativity display, and share stories of how you celebrate the Music of Christmas. Invite a friend and click below to register as a hostess or guest or sign up in the Great Hall on Sundays. For more information or to display your nativity contact Lois Cole 515.735.5388 or Pamela Sharp 805.703.3699.
Young Adult Cookie Exchange 1:00p December 10
The Young Adult Ministry is hosting a Christmas Cookie Exchange! Bring a dozen or two of your favorite cookies (holiday-themed or not) and join us for a fun night.