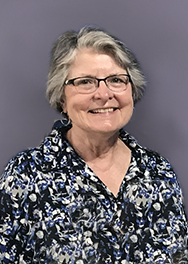 The Health Ministry Team promotes the physical, mental, and spiritual health of the people of Messiah and the communities we serve. Our team members include nurses and other healthcare professionals. 
Kathy Carter
APRN MSN FNP-C
Lunch and Learn 11:30a-12:30p May 30 in The Space at Messiah
Bring your sack lunch and drink with you, and come enjoy a presentation on Balance and Fall Prevention by Laura Corebridge from Bryan Health. Text or call Kathy Carter APRN 402.416.8953 for more info.Sponsored by Messiah's Health Ministry Team.